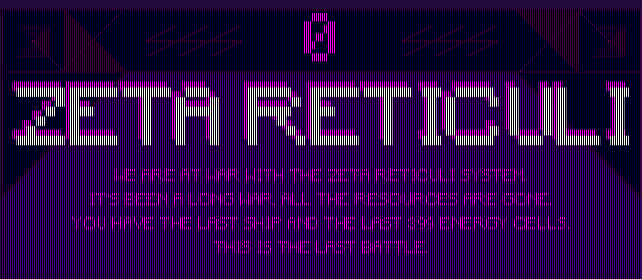 Zeta Reticuli
WE ARE AT WAR WITH THE ZETA RETICULI SYSTEM.
IT'S BEEN A LONG WAR, ALL THE RESOURCES ARE GONE.
YOU HAVE THE LAST SHIP AND THE LAST 399 ENERGY CELLS.
THIS IS THE LAST BATTLE.

USE ARROW KEYS TO MOVE AND SHOOT
Destroy all the enemies before you run out of energy or game over.

note: if you have problems with web version there is a download for windows
Download
Download
zeta reticuli - heartjam2 - 1.0.0.0.zip
5 MB